Why Eva Fricke is a symbol of the New German Wine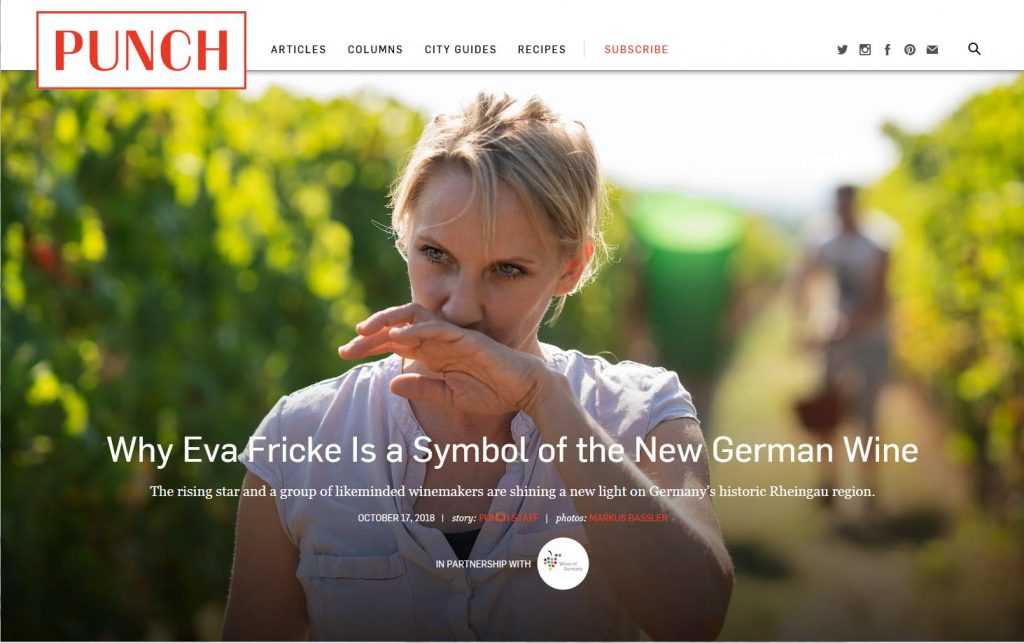 A wonderful article about Eva Fricke and her wines was recently published in the New York magazin "Punch".
---
"Das wahre Märchen vom reinen Wein"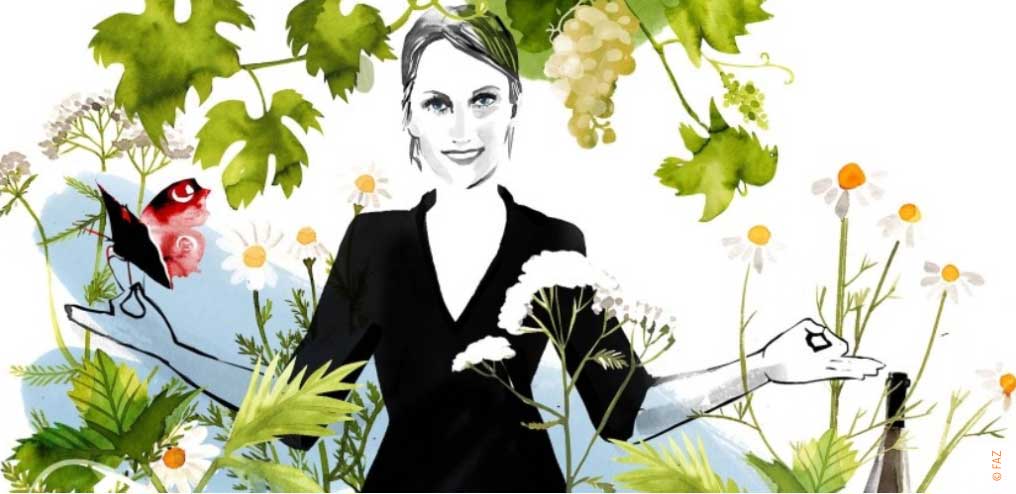 Jakob Strobel y Serra hat in der FAZ-Kolumne "Geschmackssache" einen großartigen Artikel über Eva Fricke und ihre Weine geschrieben.
---
"Die andere Seite": Countertenor Andreas Scholl über Eva Fricke und das Weingut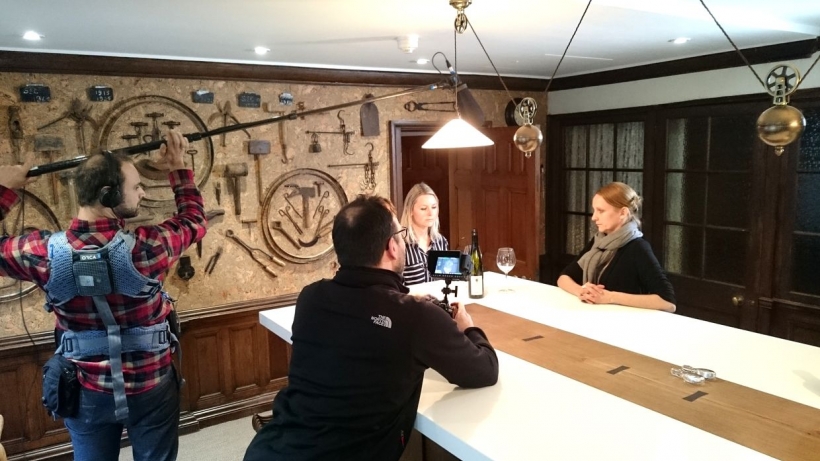 Der Countertenor aus Kiedrich hat eine Dokumentation über Eva Fricke und unser Weingut gedreht, die 2017 auf arte ausgestrahlt wurde. Während der Dreharbeiten begleitete der Sänger sie im Rheingau und bei ihrem Businesstrip u.a. nach London.